Selectarc and Soudotec : Brazing Products
The Roche-Lez-Beaupré foundry is a pioneer in the manufacture of brazing consumables
Located in Roche-Lez-Beaupré, near Besançon, in the Doubs region of France, the Selectarc Group has been operating France's last brazing alloy foundry since 1948.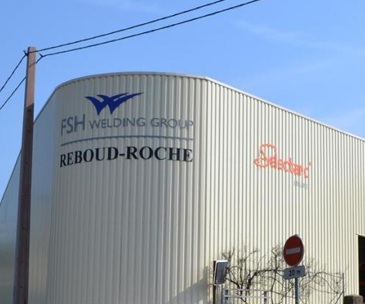 Selectarc Group presents a complete range of brazing alloys. Existing for more than 70 years, we are the pioneers in the manufacturing of Copper-Phosphorus brazing.
The recognized quality of our brazing alloys and the know-how of our staff have spread far beyond our borders.
Our mastered casting process allows us to melt high quality, consistent and homogeneous alloys. Thanks to our technology, Selectarc Group offers non-gassed CuP and CuPAg ranges for a great working comfort for the operator.
Through technical advice and training, Selectarc Group and FSH Welding Canada provide turnkey brazing solutions to meet specific requirements.