Welding and Brazing in Hydroelectric and Nuclear Power
Hydroelectricity
Hydroelectricity represents about 20% of the world's electricity production and this figure rises to 60% in Canada.
The need to weld and braze through the multitude of parts and their complexity requires the expertise and high quality filler metals respecting the standards, that FSH Welding Canada is able to provide.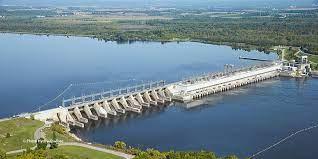 Nuclear industry
Nuclear energy accounts for about 12% of the world's production. Many parts of a nuclear reactor must be welded; the primary circuit, the steam generator and a large number of alloys are involved.
All work in a nuclear power plant requires the utmost care.
All welding is carried out in compliance with strict safety regulations. The products used in the welding process must themselves be manufactured in accordance with the applicable standards. Our products meet these high requirements.
We are here for you!
Our highly qualified team has been involved in several major projects, such as the welding of the latest generation.
We have been working with the largest groups for many years. Do not hesitate to contact FSH Welding Canada for any request, anywhere in the world.
FOR YOUR NEEDS